January – Cambodia: Children's Lifeline / Cambodia: Rady Children's Hospital / University of California San Diego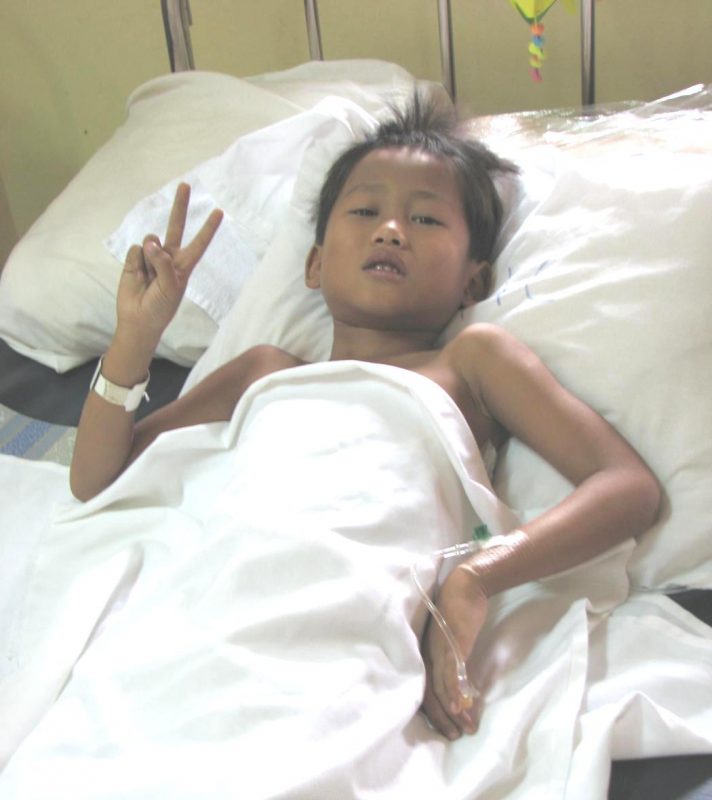 The Cambodia Story
Dr. Paul Grossfeld and his wife, Susan, were going on vacation to Thailand in 2005. Susan had always wanted to see the temples in Cambodia and wanted to surprise her husband with the side trip. She started researching and came upon the name of a hospital not far from the temples – the Angkor Hospital for Children which holds 50 beds. After contacting them, she arranged for a surprise visit for her and her husband. Susan told Paul she had a side trip planned and when he asked what he should take, she replied: "a stethoscope."
That visit began an annual trip for the Grossfelds and their team. With 2 pediatricians at Angkor who did not have cardiac training, and a list of 400 children who needed help, the Grossfelds returned the following year with a team to perform PDA surgery. In the process of 5 years of trips, the doctors at Angkor have been trained in PDA surgery and have performed over 200 lifesaving surgeries themselves since 2009. In all, 99 children have been helped directly and there is always a list of waiting patients. Previously, the fatality rate was 10% with no option for any lifesaving surgery.
In January of 2011, the team concentrated on over 300 children identified with tetralogy of Fallot which is a congenital heart defect resulting in low oxygenization of blood. This condition causes a blue appearance and can include a heart murmur, difficulty in feeding, failure to thrive, and low energy. While the lack of cardiopulmonary bypass equipment prevents them from performing a definitive repair, a palliative shunt inserted improves the quality of life and life expectancy.
A particularly touching story stood out this year and highlights the importance of performing the shunt surgery for tetralogy of Fallot. A young 13 year old female patient with this condition could only walk 5 meters without tiring so she had to stop going to school. She could not walk or bike the distance. She and her family were summoned by the doctor at the hospital and were told, "You are not one of my highest priorities for surgery with the American doctors but I believe very strongly that girls in Cambodia should get an education. I want you to promise me that if you are selected for surgery that you will go back to school." She and her family promised and she was selected. On January 25th, she had the surgery with outstanding results. She returned to school.