Mission Report: Guayaquil, Ecuador Pediatric Heart Surgery March 2023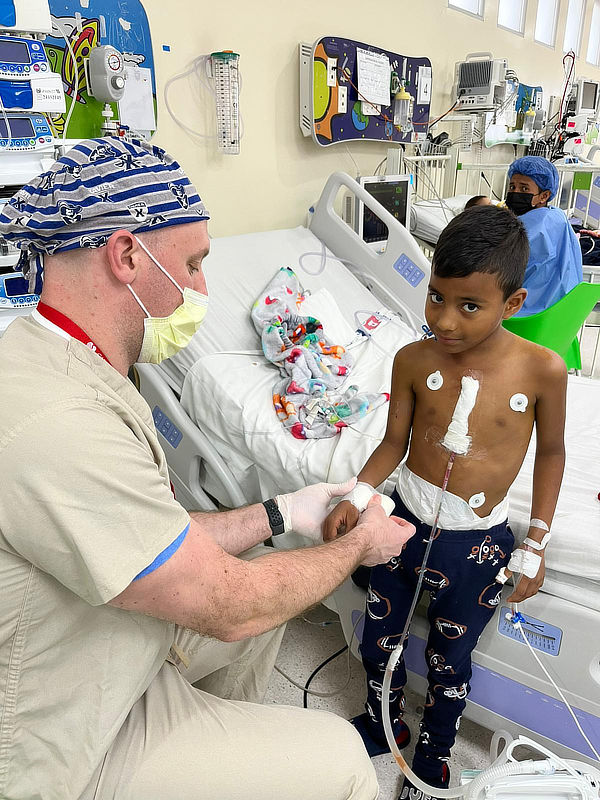 March 5-17 – Hospital del Nino Dr. Francisco de Icaza Bustamante, Guayaquil, Ecuador
Mission Objectives
On this occasion, CardioStart's International mission team made a return visit to the Hospital del Nino Dr. Francisco de Icaza Bustamante in Guayaquil, Ecuador on invitation by the hospital Administration, arranged by the Fundacion El Cielo Para Los Ninos del Ecuador. This was designated as a two-week mission.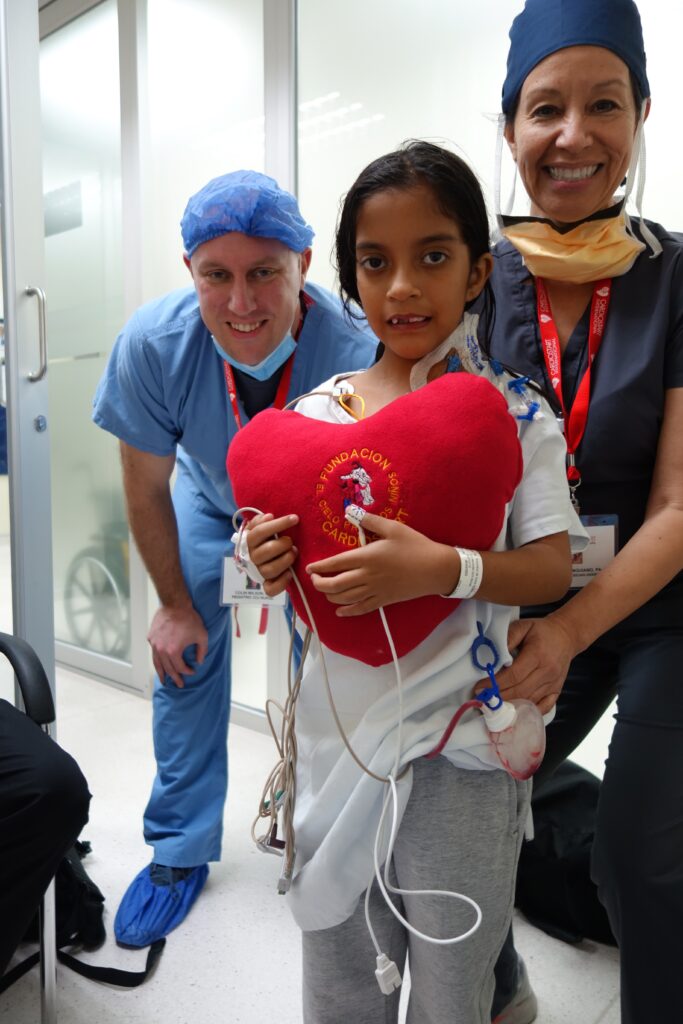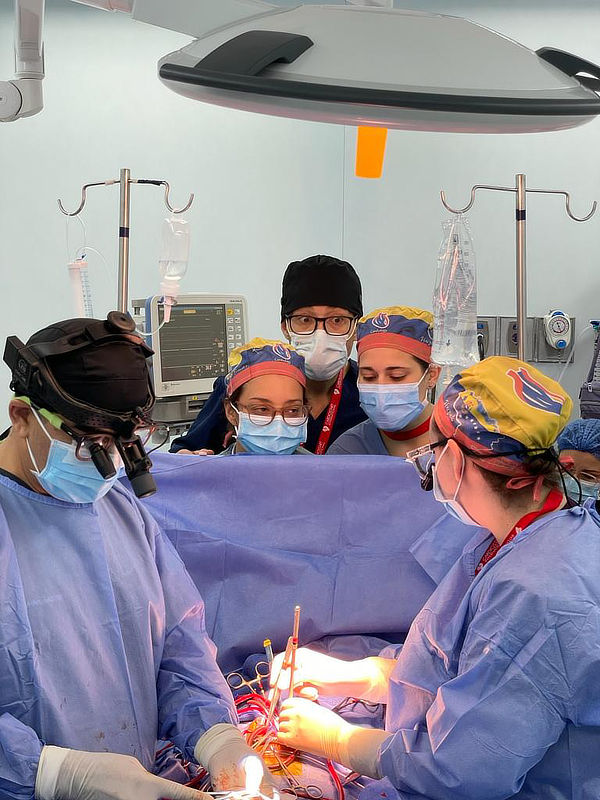 The Children's Hospital Dr. Francisco de Icaza Bustamante received gold level accreditation by Accreditation Canada International (ACI) on November 20, 2014, after meeting international health care standards of quality, but has struggled since to retain specialist services in some areas. The hospital has 442 beds, some modern equipment, as well as several clinical and surgical subspecialties.
Services provided by the hospital include cardiology and surgery, endocrinology, genetics, dermatology, gastroenterology, nutrition, hematology, oncology, infectious diseases, nephrology, neurology, pulmonology, neonatal intensive care, intensive care unit, pediatric outpatient palliative care unit, pediatric gynecology, and emergency medicine. Despite these facilities the hospital lacks the manpower and funding to support a full-time heart surgery program for children with congenital heart disease and often depends on visiting teams to receive the support for helping heart patients in need.
Pediatric Cardiology
The department is well organized and offers a high standard of clinical and echo evaluation. There is no cardiac catheterization facility there. The hospital's aspiration to remain a regional referral center is challenged by the severe budget constraints it is currently enduring which threaten patient safety and general operational standards of care. Cardiological, echocardiographic and general evaluations were provided to children drawn from the community, arranged by Fundacion El Cielo. Dr. Carrion and Dr. Haickel Nina, representing CardioStart, led this initiative as the mission proceeded.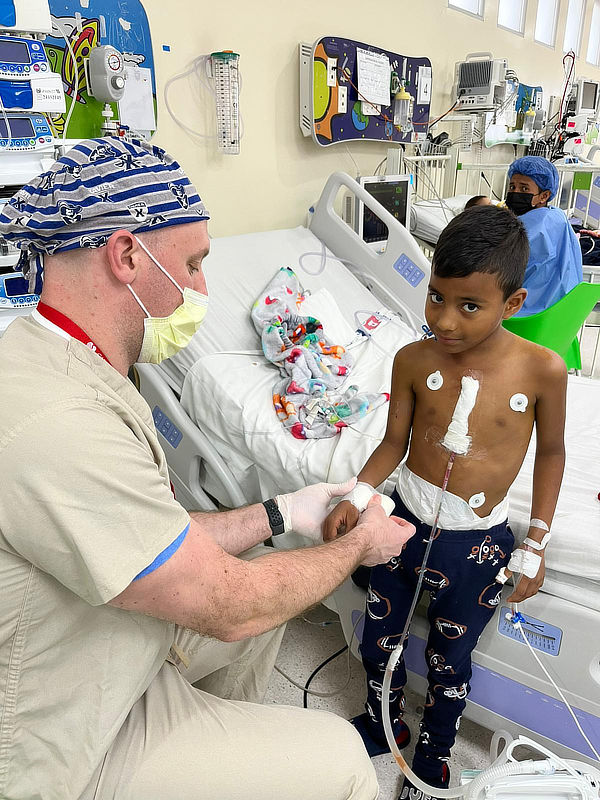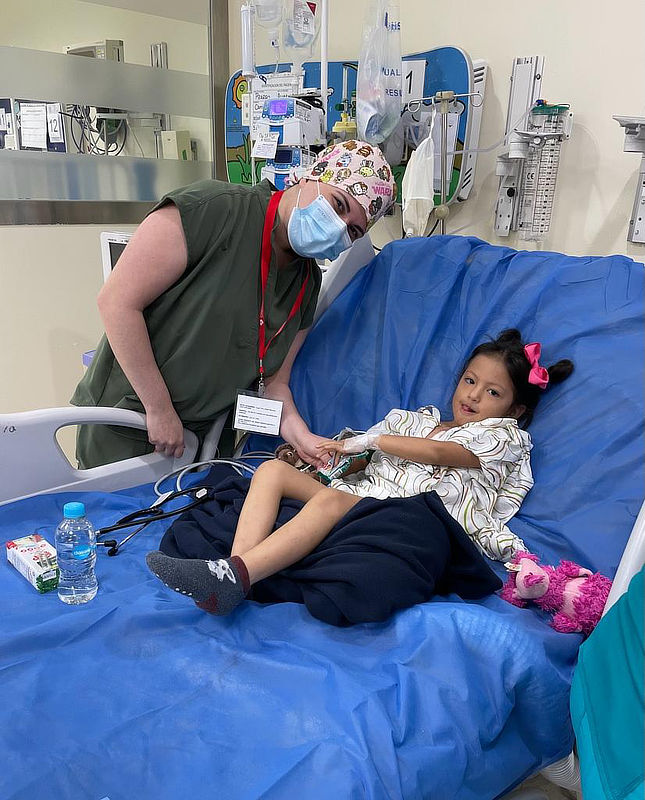 Cardiac Surgery, Perfusion and Anesthesia
The two local surgeons are also employed by a private hospital in the city, and have been forced to recently reduce and almost completely stop doing surgeries because of major equipment shortcomings, including blood gas analyses, sterilizer units, insufficient ventilators and shortages in disposable products. Regular staff support during the operative day and night cover to permit more complex cases be taken on has not been possible and owing to these financial constraints, and some essential ICU nursing staff had been let go from the service. Those remaining were supported by CardioStart nurses during the mission.
The local OR nurses assigned to cardiac surgery were also unable to continue their specialist skill knowledge and efficiency due to the lack of cardiac surgery cases being scheduled. CardioStart team members provided many ICU and OR disposables used during the mission to help the operating list be accomplished. The hospital's heater- cooler, an essential component in clinical perfusion was broken, so a brand-new one (Liva Nova) was donated by CardioStart. Two dedicated local cardiac anesthesiologists had been appointed and provided the essential cardiac care for the two week's operating schedule.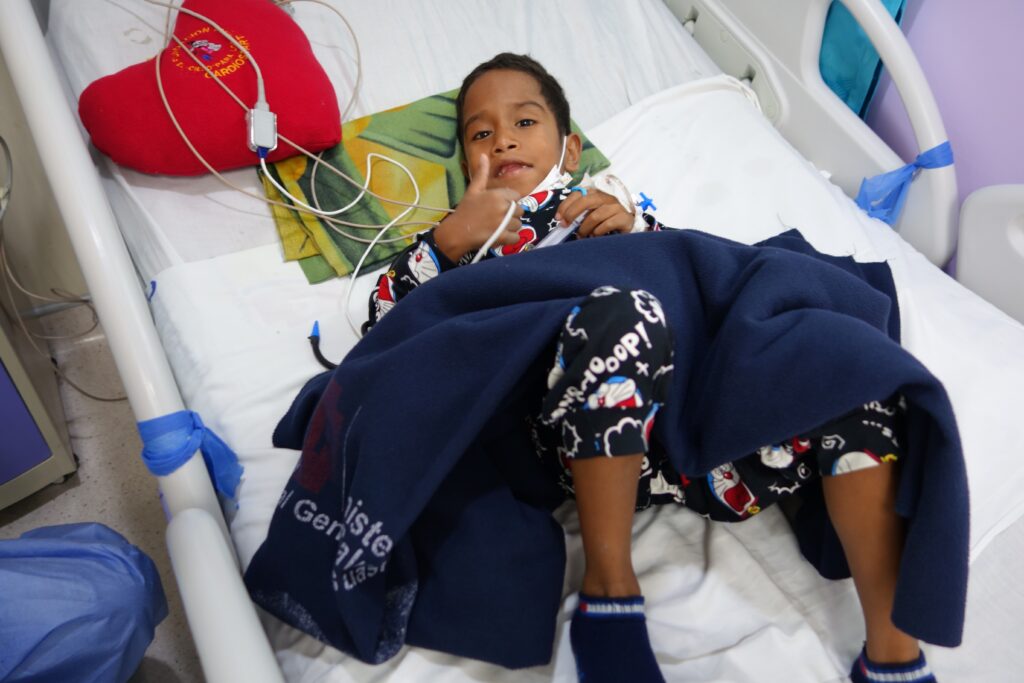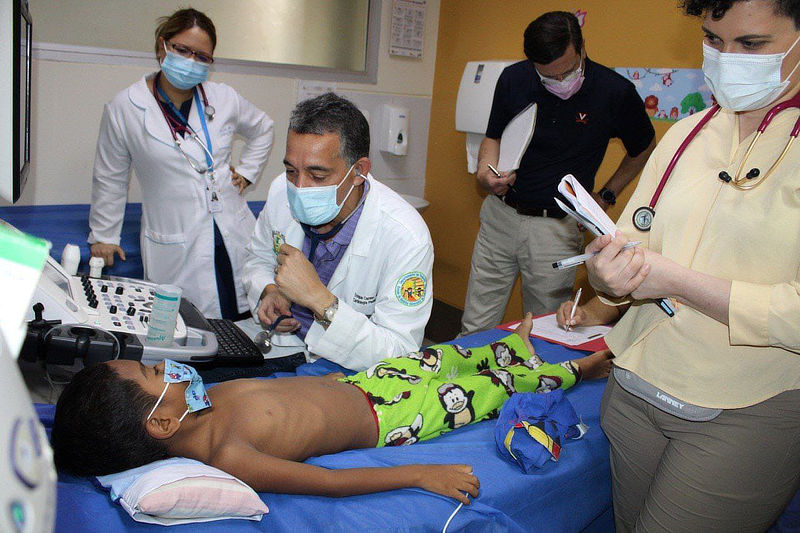 ICU
The Unit is supported by a local Intensivist, who handled the admissions of all children requiring ICU support. The available ventilator equipment was very limited. As previously found, the local ICU nursing staff who were available were knowledgeable and their eagerness to learn enabled them to develop great assessment and critical thinking skills to care for postoperative cardiac surgical patients during the course of this mission.
The continual shortage of nursing staff and the unsafe workload placed on the few nurses within the unit remains a serious challenge to sustaining optimal results and has led to very low morale. The available nursing and medical support at night was also substandard compared to previously.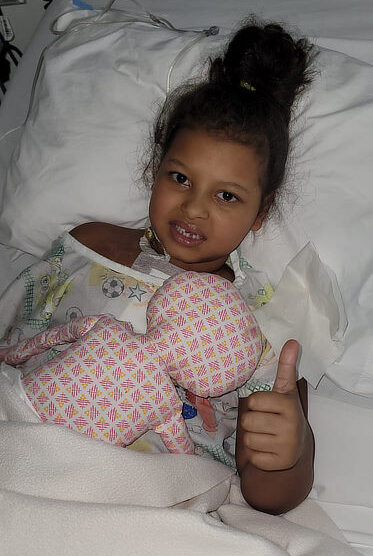 Education
All cardiology echo-cardiography evaluations were used as teaching opportunities and formal rounding and bedside teaching took place each day. During the mission all ICU rounds were led by the local medical and nursing team. Time was spent teaching nurses from ICU on principals of pediatric cardiac nursing care.
Outreach
This was conducted at clinics and care homes in Guayaquil and the surrounding areas: it included preventative healthcare measures, teeth brushing, hygiene and primary medical care. Cardiological and general medical evaluations were carried out on certain days which included echo-cardiography screening.
Specifically, the following activities took place:
The outreach team purchased goods and prepped packaging for a number of meals to be provided. The packages included rice, beans, and salt and all were placed in family-sized containers. This activity also included several locations where homeless people reside.
Wellness checks included taking vital signs, answering questions, and brief physical examination.
Duran: A total of 39 people were seen. In addition, meal packages were distributed and toys
were provided for the children.
A clinic was held for 22 patients at the premises of the Fundación del Cielo Para Los Niños de
Ecuador, and 12 more on another day.
Monte Sinai – 26 patients seen and a further 25 on a subsequent occasion.
Caluma – 41 patients seen and 12 children were identified to undergo further cardiological
evaluation.
El Rosaina, a remote village outside of Guayaquil – 37 patients screened.
Additional Outreach activities included:
Giving out sandwiches to several camps of homeless people in Guayaquil.
Water filtration systems: These kits which can effectively filter thousands of gallons of impure water, , were donated by Wine-to-Water Inc., a USA-based charity, and given out with instructions for use, in the following locations:
Durán; medical support to a clinic for the Fundación; at the village where one local team member lives; Caluma, an orphanage, and a home for the elderly.
CardioStart Team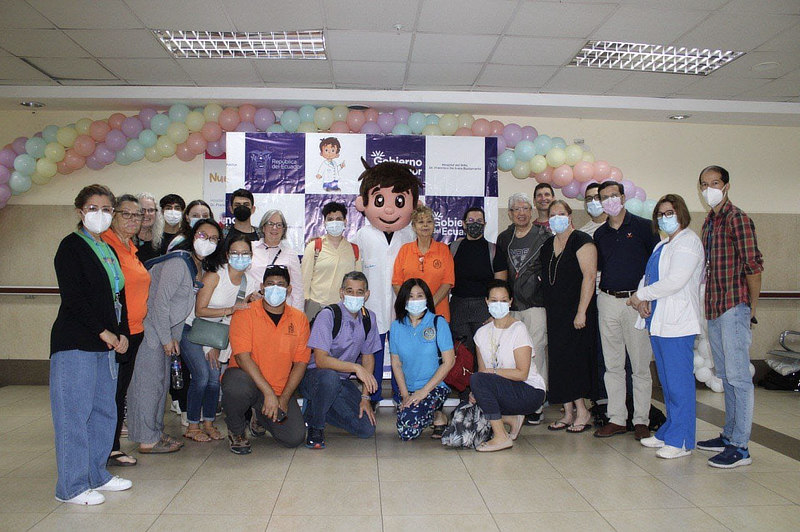 Healthcare Provision and Future Growth
Many medical and general suggestions were given by CardioStart volunteers to the local team, and it is hoped these recommendations will help the local team choose and apply these measures that might save the hospital from further loss of clinical programs and possible closure. The mission ended on Friday, 17th March. It was very disappointing to learn that a severe earthquake shook the city and surrounding areas the following day as most volunteers were preparing to leave. Several buildings were damaged and there were a number of casualties. Fortunately, the children were safe inside the hospital and volunteers were able to leave the country and return.
Acknowledgements
A number of individuals and corporations facilitated this mission and/or made generous
in-kind and/or financial donations:

Americares Inc. Connecticut: donation of medications and advisory sheets.
CardioStart Administration Team, Minnesota, Florida, and Oregon: Logistics.
CardioStart Mission volunteers: Assistance with material disposable donations.
CardioStart ReSale Thrift, Oregon: Database funding support.
Children's Lifeline International®, California: Funding support for oxygenator systems, medications, and container shipment.
Dr. Dan Woodward MD, Oregon: Assistance with certain medications procured at cost.
LivaNova Inc: Major equipment donations
Mr. John Sanders and Dr. Jennifer Crown, Washington: financial donation.
Ms. Pamela Harned, Washington: Equipment donations.
RiverPoint Medical Inc., Oregon: suture and headlight equipment donation.
Scanlan Inc., Minnesota: Fine instrument donation.
Rotary (Southtowne, Eugene) volunteers and local volunteers, Oregon: Warehouse space, logistics and
preparation of material donations.
Rotary Gift of Life D7490 and Trinity Int'l Mission, New Jersey: Mission and outreach support.
United Methodist Church, Oregon: Children's soft toy gifts & hygiene packs; support for shipping container.
Peace Health, Oregon: Assistance with logistics.