History of CLI Pediatric Cardiac Missions in Guayaquil, Ecuador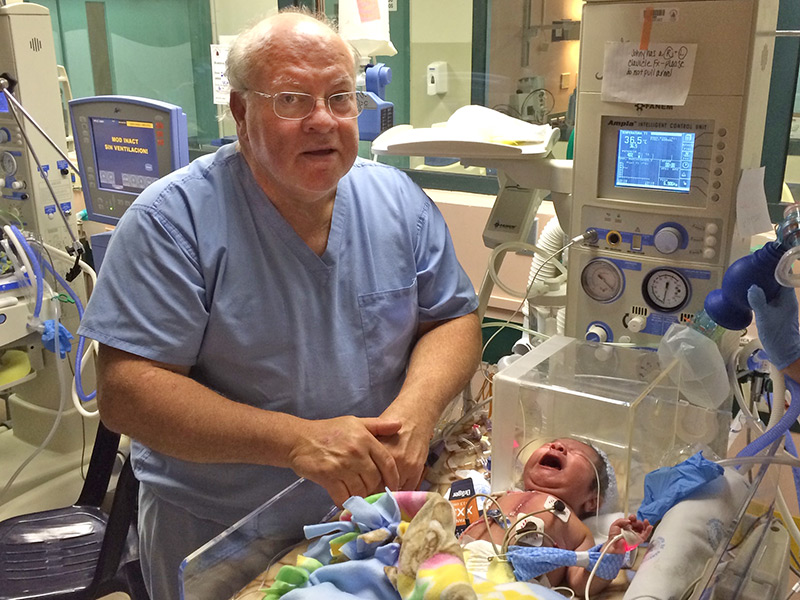 History of the Penn State University College of Medicine and The Hospital de Ninos Roberto Children's Hospital in Guayaquil, Ecuador
Dr. John L Myers, MD is Professor of Surgery and Pediatrics at Penn State University College of Medicine in Hershey, PA. He is the senior pediatric and congenital heart surgeon at Penn State Children's Hospital. He has been in practice there since 1986.
In 1998, he began bringing a team of nearly 40 medical providers to the Hospital de Ninos Roberto Gilbert to perform open heart surgery in babies and children. These Mission Trips were all sponsored and supported by Children's Lifeline International. Over the next 15 years Dr. Myers and his team performed over 350 operations. During this time, Dr Enrique Valenzuela the chief medical officer was building the heart program there by sending his cardiologists, intensivists, anesthesiologists, heart-lung machine perfusionists, and nurses to pediatric heart surgery programs in Central and South America, Europe and Canada where they received specialized training. Dr Simon Duque who is the head of pediatric cardiology and an expert in cardiac catheterization, has continued to build the cardiology program. Five years ago, Dr Valenzuela recruited two outstanding pediatric heart surgeons. Dr Darwin Zhune and Dr David Maldonado who both have extensive training and expertise in pediatric heart surgery.
Because they have built such an incredibly successful team, Dr. Myers no longer brings a large team to Hospital de Ninos Roberto Gilbert. Typically, Dr. Myers has gone to Ecuador for 2 weeks in early November and 1-2 weeks in March. He often brings 3-4 other physicians and specialists on each trip. He works each day with the heart team. He assists the surgeons with complicated and challenging open-heart operations. Pediatric heart surgery does require the best instruments, supplies and equipment. Dr. Myers has brought the Hospital a heart lung machine, anesthesia machine, instruments and other equipment to be used in the pediatric heart program there.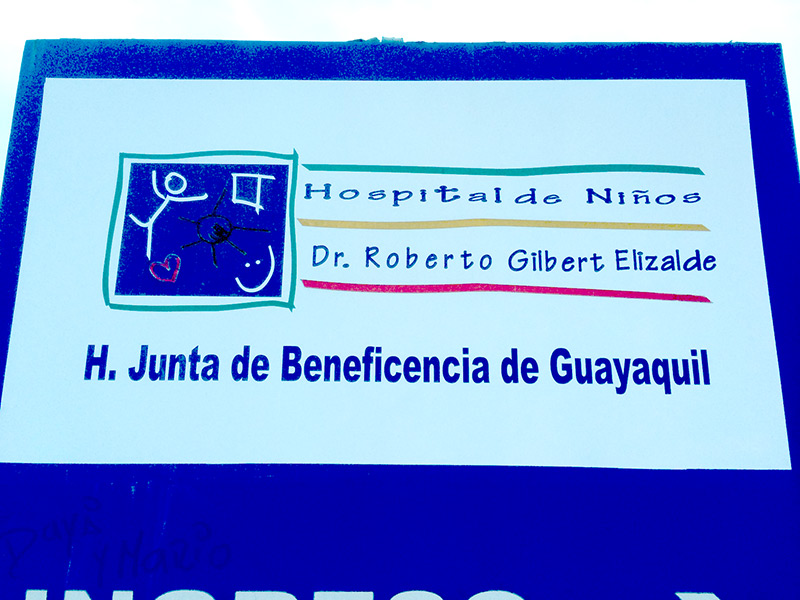 Dr. Myers work with the local hospital in Ecuador is a wonderful example of the work Children's Lifeline has supported and the way in which this work has become sustainable by helping to build the heart program at the hospital with the local doctors.